The perfect employee benefit with purpose.
With Klima you're not just offsetting your employees' carbon emissions, you're embedding climate action into your company culture. Attract next-level talent, engage your workforce behind a common goal, and create real, measurable impact.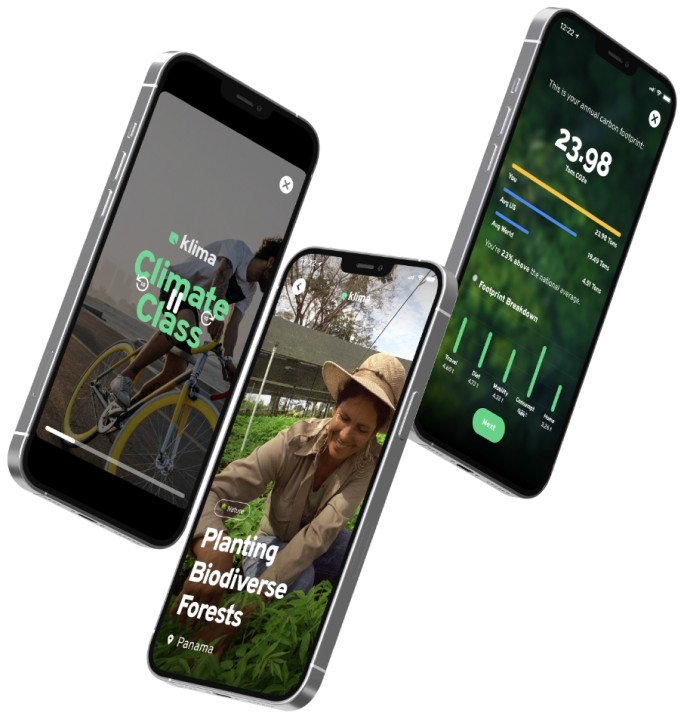 A powerful commitment
Empower your employees to fight the climate crisis:
Climate education

Give your team access to Klima's personalized education program on how to reduce emissions, and video classes on the underlying science.

Carbon offsetting

Provide complimentary carbon offsetting for your employees' emissions by funding science-based climate projects.
Full flexibility and oversight
Set up and manage your team and workforce through our intuitive Teams Dashboard.